At-Home Windshield Repair Tricks You Should Avoid
Posted in Windshield Repair, on November 10, 2023
---
The likelihood of windshield damage rises as the mercury drops and the chill in the air becomes palpable. These colder months are harsh on our auto glass and increase its vulnerability to damage. This makes prioritizing proper care and prompt windshield repair in Aurora critical. Thankfully, MRM Auto Glass stands as your reliable partner, offering professional auto glass repair and windshield replacement services, including convenient mobile services. Windshield damage shouldn't be taken lightly. Like seatbelts and airbags, your windshield is crucial to safety during accidents. Here's why at-home windshield repair tricks may not be the wisest choice.
What is DIY Windshield Repair?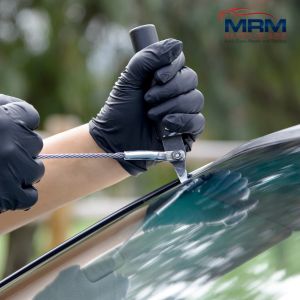 DIY windshield repair includes over-the-counter or online kits that usually promise an easy, cost-effective solution to minor chips and cracks. These repair kits typically include bonding resin, an applicator, and curing strips. While the idea of fixing your windshield in the comfort of your garage may seem appealing, it's essential to understand the limitations of these kits. Achieving a seamless repair requires professional skill and precision beyond the scope of an amateur. More importantly, it's critical not to jeopardize your safety with DIY windshield repairs.
The Pitfalls of DIY Windshield Repair
Safety Issues: Windshields are a vital safety component of your vehicle, providing crucial structural support and protecting passengers during a collision. Attempting a DIY repair without the necessary expertise can compromise the windshield's structural integrity. Ensure professional windshield repair in Aurora at MRM Auto Glass to prioritize your safety with repairs that meet industry standards and regulations.
DIY Ineffectiveness & Short Fixes: Ineffective kits and short lifespan of repairs are common pitfalls of at-home windshield repair. DIY kits often provide a temporary solution but need the durability and safety of professional repairs. Exposure to varying temperatures and road vibrations can affect the repair, leading to further damage over time. Investing in professional windshield repair from MRM Auto Glass ensures a longer-lasting solution and a work warranty for added peace of mind.
ADAS Calibration: Modern vehicles have Advanced Driver Assistance Systems (ADAS) that rely on precise calibration for optimal functionality. DIY windshield repairs may disrupt the factory calibration setting, affecting critical features like lane departure warning and automatic emergency braking. MRM Auto Glass understands the importance of ADAS calibration–we'll ensure your windshield replacement or repair doesn't compromise the sophisticated technology designed to keep you safe on the road.
Insurance Problems: DIY repairs run the risk of voiding your insurance coverage or warranty. Insurance companies typically prefer professional repairs from reputable companies to ensure the safety and integrity of the vehicle. Attempting a DIY fix may lead to complications in the event of a future claim.
Hassle-Free Windshield Repair with MRM Auto Glass
At MRM Auto Glass, we understand the inconvenience of a damaged windshield–especially during the busy and icy winter months. Safeguard your vehicle with our expert windshield repair and replacement service. Or, bring auto glass expertise to your doorstep with our mobile windshield services. Our certified specialist will assess the damage and provide efficient, reliable repairs without the hassle of visiting a service center. Experience flawless windshield repair and replacement with MRM Auto Glass–where windshield expertise meets excellence.