Expert Auto Glass & Windshield Repair and Replacement in Newmarket
REQUEST A FREE QUOTE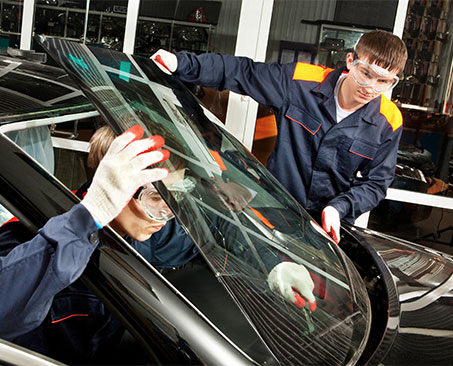 Have large cracks consumed your windshield, side mirrors, sunroof, or rear-view windshield? Has a foreign object collided with your auto glass?
When your auto glass and windshield is significantly damaged, don't wait to fix it. Get professional windshield replacement in Newmarket with the leading auto glass repair and replacement service in the Greater Toronto Area with MRM Auto Glass.
Located less than 10 minutes from Upper Canada mall, MRM Auto Glass is conveniently situated in the centre of Newmarket to offer easy and reliable auto glass and windshield replacement services to the entire region. When you can't come to us, we come to you, so you can access high-quality repairs and replacements fast. At MRM Auto Glass, your safety and satisfaction are our top priorities.
We offer high-quality windshield replacement services to get you back on the road safely and as quickly as possible.
Do You Need Windshield Replacement?
When windshield cracks and chips inflict damage throughout your auto glass, repair may not be enough.
You May Need Windshield Replacement If:
Cracks are larger than 5 inches
If your windshield is shattered or mostly damaged
The edges of your windshield are damaged
Don't let damage impair your driving and your safety.
Replace shattered, cracked, and broken windshield with the best OEM or aftermarket replacement windshields available in the area. Count on our high-quality materials and premium installation services to ensure your windshield replacement is completed according to the top industry standards, so you can get back on the road safely.
Auto Glass & Windshield Chip Repair Near Newmarket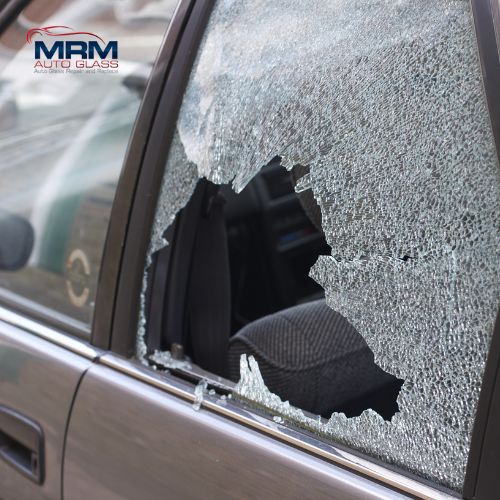 When your windshield chips or auto glass cracks, get the care you need to restore visibility and functionality to your vehicle. Even small chips need urgent attention to prevent large windshield or auto glass cracks from forming that inhibit your ability to navigate safely.
Using advanced technology and high-quality materials, the MRM Auto Glass repair and replacement team provides reliable and durable windshield repair in Newmarket, enhancing the clarity and structural integrity of your windshield and auto glass.
Our Auto Glass Repair Services Include:
Windshield Repairs: A damaged windshield can compromise your visibility and jeopardize your safety on the road. Our experts excel in restoring the structural integrity of windshields by skillfully repairing chips, cracks, and other forms of damage.
Sunroof Repairs: A malfunctioning or damaged sunroof can detract from your driving experience and pose a potential safety risk. Our team is adept at diagnosing and repairing sunroof issues, ensuring that you can enjoy the open road with confidence.
Side/Quarter Window Repairs: Cracked or shattered side or quarter windows not only compromise the security of your vehicle but also expose you to environmental elements and noise pollution. With our expertise, we efficiently repair and replace damaged side and quarter windows, restoring the safety and comfort of your vehicle.
Rear Window Repairs: A broken or damaged rear window not only hinders your rear visibility but also compromises the structural integrity of your vehicle. Our professionals are well-equipped to handle rear window repairs, ensuring optimal visibility and safety.
Get Your Auto Glass Repair Now
Why Choose Us for Auto Glass Replacement & Repair
Our team at MRM Auto Glass is equipped with the experience, skills, and top-quality materials needed to provide you with advanced auto glass repair and windshield replacement services in Newmarket for all vehicle makes and models, including luxury vehicles.
ADAS Calibration: ADAS calibration is included in our windshield replacement services, so you can be confident that all your advanced windshield features such as lane assist, adaptive cruise control, and automatic braking, are set up to work effectively.
Mobile Repair Services: If you're unable to drive your vehicle due to serious windshield damage, don't worry. We offer mobile auto glass repair windshield replacement services to come to you and make the repairs you need. We want to take the hassle and stress out of your repairs and ensure you can get back on the road safely.
Lifetime Warranty: At MRM Auto Glass, we offer a lifetime warranty on all of our installations for manufacturer defects, air leaks, and water leaks. Additionally, we'll cover up to 100% of your deductible and handle all communication regarding your claim. And, we always offer the best local prices and a 10% discount off the price of local competitors.
Serve All Makes & Models: Our windshield replacement technicians have vast industry knowledge and experience on auto glass repair for all makes and car models. Whether you drive a standard sedan, SUV, or luxury vehicle, we will provide you with high-quality windshield replacement designed to last.
Quality Promise: Quality is of the utmost importance. When you choose MRM Auto Glass for windshield replacement, you can count on high-quality material parts for your windshield replacement, using OEM replacement glass whenever available.
Choose MRM Auto Glass for all auto glass repair and windshield replacement near Newmarket.
Get Windshield Replacement Fast.
Modern Auto Glass & Windshield Replacement
At MRM autoglass, we understand windshield replacement in Newmarket. Windshields were originally designed to protect the driver from dust, debris and bugs. Today's windshields, of course, do much more than that! Most auto windshields are made of laminated safety glass, and they actually save you from serious injury in case of a rollover accident. Windshield glass, when used with the right adhesive, lends 40% structural strength to the roof of your car. It keeps out harmful UV rays and heat, too, besides the bugs it was originally meant for!
The laminated safety glass is one of the most critical components when it comes to your vehicle's safety and auto glass repair. When we work on your windscreen replacement, we make sure that we use the best possible glass available in the market with the highest safety standards. Wherever possible we use OEM glass (that's glass from the Original Equipment Manufacturer) such as PPG, Ford Carlite or Pilkington - or you have the option of choosing glass made from non-OEM manufacturers (aftermarket glass).
Our professional auto glass repair & replacement experts in our Newmarket windshield replacement service centre understand that each manufacturer lays out specifics for the installation process that must be meticulously followed to assure quality and safety. This includes proper preparation of the glass, the body of the vehicle, and most importantly use of the proper priming materials and adhesives. At MRM Auto Glass, we take the best care to ensure that we use the right primers with the right urethane, and leave it to cure for the right amount of time.