Why You Shouldn't Wait to Get Your Windshield Fixed
Posted in Windshield Repair, on August 10, 2020
---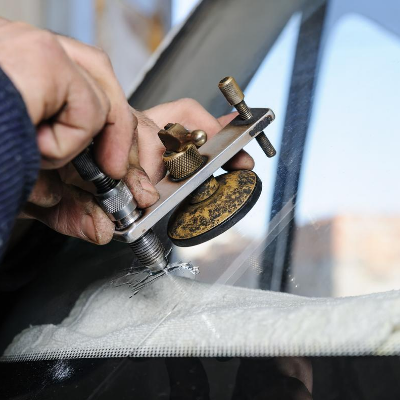 A small chip or crack in your windshield can be annoying. Many car owners may notice a minuscule crack or chip and choose to ignore it, assuming it does not require windshield repair right away. However, even small issues with your windshield can become big problems over time. Even though you might think you can put off windshield chip repair, in this blog post we will share why it is so important to immediately fix small cracks and chips. To protect your vehicle and the health and safety of drivers and passengers alike, it is important to fix windshield problems as soon as they are identified. Here are a few reasons why you shouldn't wait to get your windshield fixed.
It's Quick and Affordable
Some car owners are concerned that windshield repair will be timely or expensive. The good news is that most windshield chip repairs can be completed efficiently and at a very affordable price. Most car insurance packages will include coverage for windshield repairs and many companies offer same-day service to fix small cracks and chips. By quickly repairing windshield damage, you can ensure that you never let cost or time jeopardize your safety.
Damage Gets Worse Over Time
A small crack or chip in your windshield may seem benign at first. You may think it is so small that it will not affect your windshield or the safety of your vehicle. However, even small cracks and chips need to be fixed right away to prevent the damage from getting worse over time. As you drive, the vibrations of your vehicle and the fluctuating temperatures of the seasons can expand chips and cracks, worsening the damage. Fixing the problem right away will save you the money and hassle required to repair larger damages.
Even Small Cracks Disrupt Driving
Small cracks and chips can be dangerous while driving. Even though it might not seem like it, these small damages can create a distraction while driving. Depending on the location of the crack they can also disrupt visibility. As the damage worsens with further driving, you may become distracting from the expanding chip or crack. To protect your safety and ensure you can drive with complete visibility it is important to seek windshield repair right away.
MRM Auto Glass Repair Services
At MRM Auto Glass, we provide windshield crack repair and windshield repair services to the Greater Toronto Area. Our mobile repair service makes the entire process as easy as possible, bringing our technicians directly to you to repair your windshield. Whether you have a small crack or chip or require a full replacement, our expert technicians can fix your windshield to allow you to drive safely again. We even provide mobile emergency repair services on the road!
Our entire repair service is designed with you in mind to make it as smooth and straightforward as possible. We even work directly with your insurance company to make the payment process pain free. For more information on any of our repair services, including windshield repairs and replacements, contact the MRM Auto Glass team today at 905-868-9939.