Why Repair Your Auto Glass in the Spring?
Posted in Windshield Repair, on April 18, 2022
---
With the excitement of spring in the air, everyone is waiting to get back on the road, soaking in the sun and freshness that is spring! While you may be looking forward to spring break and those languid long drives, it's good to get your car in shape after the winter for the season ahead. Your car's windshield has probably undergone tough times in winter, and you may likely require windshield repair in Newmarket. Here's why maintaining your car windshield is essential for transitioning from winter to spring.
How Winter Can Damage Your Auto Glass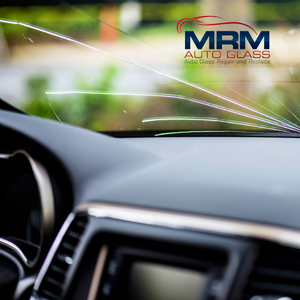 The harsh winter weather and icy roads can severely damage your auto glass. The salt and sand on the road are catalysts for chips and cracks on your windshield. Driving on icy roads is not only tricky, but the salt, rocks and sand flying onto your windshield can cause windshield damage. The freezing temperatures may also affect the windshield and may have you searching for professional auto glass repair in Newmarket. If your auto glass bears winter battle scars, it is crucial to repair or replace it for spring.
How Spring Could Make It Worse
Winter can be monstrous for your vehicle, but spring is not far behind in inflicting damage. Spring brings unpredictable weather and the infamous thunderstorms that can harm your auto glass. Humidity, hailstorms, and strong winds can take a toll on your windshield and any existing impairments. The chips and cracks on your auto glass can worsen with moisture and make windshield repair in Newmarket more difficult. Strong winds can also break tree branches that can fall on your windshield and damage it. It is best to safely repair or replace the windshield at the earliest in such situations and get your ride back on the road.
Prep For Auto Glass Hazards In Summer
The scorching summer temperatures can spell disaster for your auto glass. The windshield glass can expand due to the intense heat and sun exposure. Sudden temperature variations, like the rush of cold air from the AC on the heated windshield glass, can cause it to crack. Try and park your car in a shady place to avoid such extreme temperature fluctuations. Never run the AC on full blast, especially when the windshield has been exposed to direct sunlight for a long time. Try and release the hot air inside by opening the windows and then slowly starting the air conditioner.
Be Proactive with Auto Glass Repair
The transition from winter to spring can be difficult for your auto glass. Repairing windshield cracks and chips is not only about aesthetics; it is vital to maintain a safe vehicle to drive under all weather conditions. Prevent minor cracks and chips from expanding into something more severe and expensive to restore with timely auto glass repair in Newmarket. Remember, it is easier and quicker to have minor chips and cracks fixed in time than going for total windshield replacement.
Protect your windshield from the vagaries of weather—Connect with the experts at MRM Auto Glass. We offer comprehensive windshield repair and replacement services at transparent, honest pricing. Our 24/7 mobile repair service ensures that we can safely repair your windshield at any time, any place. Trust MRM Auto Glass to have you back on track in a jiffy, whether on the road, your driveway, or your workplace!
Contact team MRM to get started on professional windshield repair and replacement today!