Why Repair Your Auto Glass in Newmarket This Spring
Posted in Auto Glass Repair, on April 06, 2023
---
Spring is here, and everyone is enjoying the fresh air, soaking up the sun, and planning road trips for the warmer months ahead. If you plan on going for long drives this spring, ensure the winter hasn't damaged your car, especially your auto glass. Due to fluctuating temperatures and debris, your windshield may need to be repaired. To guarantee that your car and your auto glass in Newmarket is in top condition, visit MRM Auto Glass. We'll conduct efficient and effective windshield crack repair so you can enjoy your car all summer without worry.
Continue reading to learn why you should repair your auto glass in Newmarket this spring.
Winter Can Be Harsh on Your Windshield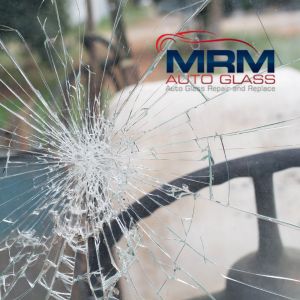 Negative temperatures often lead to windshield damage, so give your windshield a brief inspection to see if anything is wrong or out of the ordinary. Constant temperature fluctuations during the winter may lead to your windshield expanding and contracting. When the temperature drops rapidly, it causes the auto glass to pull away from the frame edges. However, when you start your engine and blast heat to warm up, it causes the glass to quickly expand. This results in the windshield loosening from its frame or, in more severe cases, leading to large cracks from the pressure. Fix the damage that winter may have caused this spring with windshield repair from MRM Auto Glass.
Fix Chips or Cracks
Other than damage due to fluctuating temperatures, there may be chips or cracks in your windshield from metal scrapers, salt chip damage, or other debris from the road. In serious cases, tree limbs could fall on your car, or a rock could fly at your windshield on the highway. Regardless of how a chip or crack occurs, getting it repaired as soon as you can is critical. For reliable and trusted windshield repair this spring, visit MRM Auto Glass in Newmarket.
The Dangers of a Cracked Windshield
If you spot a chip or small crack in your windshield, you may think you could put off getting it fixed for a little while. However, as soon as you discover windshield damage, even if it is small, you should get it fixed right away. Windshield chips and cracks have the potential to spread across your windshield and impact your line of vision. In the instance that a police officer notices you driving with a chip or crack in your windshield, you may be ticketed — it's illegal as it poses a danger to yourself and others on the road.
Replacing vs. Repairing Your Auto Glass
Repairing your windshield is the easier and more cost-effective route. However, depending on the size of the crack, chip, or damage due to temperature fluctuation, you may be looking at replacing the entire windshield. At MRM Auto Glass, we'll walk you through our methods and determine which is necessary. If you catch the damage in the early stages, you'll most likely be looking at windshield repair.
Top Quality Auto Glass Repair in Newmarket
With years of experience, affordable pricing, and a loyal customer base, count on the experts at MRM Auto Glass for comprehensive and high-quality auto glass repair in Newmarket and nearby areas.