Why Cracked Auto Glass is a Safety Issue
Posted in Auto Glass Repair, on August 09, 2022
---
When transporting on the road, you should be in a safe vehicle to protect yourself and others. Cracked windshields happen for several reasons, including flying gravel, rocks or debris, or harsh weather conditions. Driving with a broken windshield is a dangerous and sometimes illegal act due to the repercussions it imposes. Getting an auto glass repair in Newmarket ensures you will be safer while driving. If your windshield is damaged, it's imperative windshield repair in Newmarket, saving you costs in the long run.
Here's why cracked auto glass is a safety issue for you and others on the road.
Why You Shouldn't Drive With a Cracked Windshield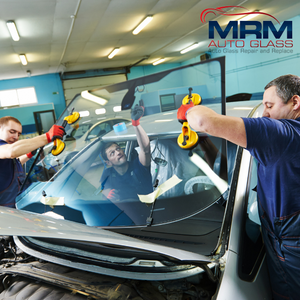 One of the most significant reasons you shouldn't drive with a cracked windshield is the harm it can impose on yourself and others. Suppose you get into a collision with another car on the road. The other driver will likely have their windshield intact, permitting them to remain in their vehicle. A broken windshield increases the risk of ejection during collusion, meaning you can eject through the windshield. A windshield is more likely to collapse or shatter if it is cracked or damaged, increasing the chance of bodily injury to you or other people in the car. In addition, flying shards of glass will cause harm to those inside and outside the vehicle. It's essential to reach out to a reliable windshield repair company to effectively fix your windshield so that you can go back to driving safely.
Will Your Windshield Shatter?
Your windshield can withstand damage if a collision occurs and is in good condition. Although, if previously damaged, it sets you apart from the other driver. A small crack in your window could cause your entire windshield to shatter if it collides with another car or is damaged again. It's essential to get a windshield repair in Newmarket before it worsens. Since replacing your windshield is more expensive than repairing it, you should get even the most minor crack repaired as soon as possible. Ensure safety for you and your passengers with the experts at MRM Auto Glass.
Do I Need a Repair or Replacement?
It's tempting to try to repair the windshield yourself with glue or tape, perhaps a windshield repair kit. Although, these products do not ensure the safety and completion of a windshield repair and could cause the issue to get worse. Not only is it dangerous, but it is illegal in some places to drive with a chipped or cracked windshield. It's vital to repair or replace your windshield when it's not in good shape. To find out if you need a repair or replacement, it's best to visit a trustworthy auto glass repair shop. The professionals at MRM Auto Glass will quickly and effectively diagnose and perform an auto glass repair in Newmarket on any vehicle.
Choose MRM Auto Glass For Windshield Repairs
The team at MRM Auto Glass are highly trained and experienced in windshield repairs and replacements on all types of cars, including foreign models and luxury automobiles. We understand the importance of even the smallest windshield crack or chip, as it leads to more significant problems if left unchecked. Our reliable and trusted technicians are beloved by our clients in Newmarket and surrounding areas for providing effective windshield repairs and replacements in record time. If you need an auto glass replacement or repair, contact the experts at MRM Auto Glass for outstanding service and prices.