What Not To Do When You Need Windshield Repair in Vaughan
Posted in Windshield Repair, on October 30, 2023
---
Your vehicle's safety depends on more than just its engine and tires. The windshield is another structural safeguard that shields you from flying debris, the elements, and the unpredictability of accidents. Regrettably, it's vulnerable to damage, and a seemingly insignificant crack or damage to the windshield should not be dismissed. Whether you choose the convenience of mobile windshield repair or in-house repair, prioritizing safety is paramount. Here are some pitfalls to avoid when seeking windshield repair in Vaughan
Ignore Windshield Damage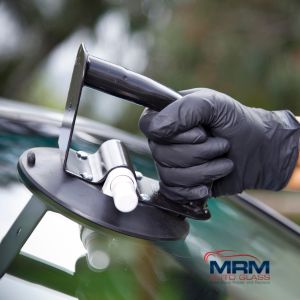 Ignoring any windshield damage is a fatal mistake. A minor chip or windscreen crack can quickly worsen and compromise your safety. A damaged windshield is weaker and more prone to shattering during an accident, putting you and your passengers at risk. The harsh winter conditions and unpredictable weather make windshield repair in Vaughan even more critical. Putting off windshield repair risks time, money, and safety. If you're pressed for time, choose mobile windshield repair from a trusted auto shop like MRM Auto Glass, but never ignore windshield damage.
Skip ADAS Calibration
Many modern vehicles are equipped with Advanced Driver Assistance Systems (ADAS) that rely on sensors and cameras mounted on the windshield. When your auto glass is repaired or replaced, performing ADAS calibration is essential to ensure these systems work correctly. Skipping this crucial step can malfunction ADAS features like adaptive cruise control, lane departure warning, or automatic emergency braking. Your on-road safety depends on the flawless functioning of these systems, so never skip ADAS calibration after windshield repair.
Drive to a Far Away Auto Glass Repair Shop
Convenience and proximity to a reliable repair shop matter when dealing with windshield damage. Driving to a far-off auto glass repair shop can be a hassle and is unnecessary, especially with reputable mobile windshield repair services available in Vaughan. Choosing a local service like MRM Auto Glass that offers mobile windshield repair saves you time & effort while minimizing the risk of further damage during the drive. Mobile repair ensures on-the-spot windshield repair by trained professionals, saving you the inconvenience of commuting with a compromised windshield.
Use DIY Repair Kits
DIY windshield repair kits in stores may seem like an easy, cost-effective fix, but they often lead to subpar results or worsen damage. Repairing modern windshields requires specialized tools and expertise that only professional technicians possess. DIY kits may only partially restore the damage and even obscure driving vision by leaving hazy residue. Don't compromise your safety on the road–always trust certified technicians for reliable and lasting repair.
Why Choose Mobile Repair Services
Opting for mobile windshield repair from a certified Auto Glas company comes with numerous advantages:
Convenience: Whether on the spot, at home, at work, or any other location, mobile repair is super convenient.
Hassle-Free & Time Saving: It saves time and effort and minimizes disruptions to your daily routine.
Professional Repair: Mobile auto glass technicians are highly skilled and equipped with precision tools to provide quality repairs on the spot.
Restore Your Windshield at MRM Auto Glass
When it comes to windshield repair in Vaughan, timely repair should be your top priority. Your on-road safety depends on a well-maintained and correctly repaired windshield. Choose MRM Auto Glass for precise windshield repair and replacement. With 25 years of auto glass expertise, MRM promises quality work, a lifetime warranty, and a best-price guarantee! Our mobile windshield repair ensures convenience and professionalism in addressing your auto glass needs.