What Happens When You Delay Windshield Chip Repair?
Posted in Windshield Repair, on October 04, 2021
---
No matter how good or cautious of a driver you might be, no one is immune to windshield or auto glass damage . Whether it's from a rock, road debris, or extreme hail, a chip in your windshield is a common road hazard. If your auto glass crack it's crucial to get windshield chip repair immediately. An ignored chip in your windshield can quickly worsen, threatening the structural integrity of your auto glass and reducing safety on the road.
For fast, affordable, and reliable auto glass repair services in Newmarket and the Greater Toronto Area, contact MRM Auto Glass Repair. Our experienced and certified team of auto glass technicians will provide a high quality repair,
Here are 5 reasons why you should not delay windshield chip repair.
Chips Turn Into Cracks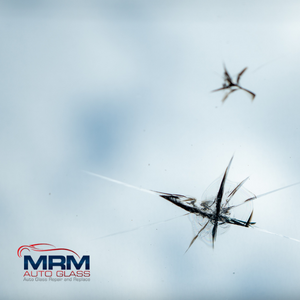 Even a chip from a small pebble can develop into a significant crack that can put you in harm's way. Let's face it: left alone, a chip in your windshield will never stay just a chip. In virtually every case, a chip will develop into a crack that can be even more harmful to you and your car. A crack significantly reduces the structural integrity of your windshield and reduces visibility while driving. If you experience windshield damage while on the road, you can call MRM auto glass repair, for mobile windshield chip services.
Affordability
When a chip evolves into a crack, the repair costs increase. Generally, a large crack in your windshield will require an entire replacement. Windshield chip repair is far more affordable and less time-consuming. It generally takes under an hour to fix a chip. At MRM auto glass we are committed to providing our customers with affordable pricing and high quality replacement parts.
Visibility
As chips develop into cracks, or if cracks become larger over time, your visibility is increasingly obstructed. Many drivers feel as if this interference is something they can overcome, but the safest solution is early windshield chip repair. The longer you wait for a repair, the more your visibility is impaired. Rather than try and see around the damage in your windshield, call MRM auto glass to have it replaced right away.
Fines
Driving with a damaged windshield might get you a hefty fine in Ontario. Because a crack in your windshield obstructs your view, it's considered as impaired driving in many places. Be especially mindful of cracks that exceed 6 inches, and get them repaired right away.
The cost of fixing a chip in your windshield will be much less than paying a fine. If your windshield is cracked and you find it too dangerous to drive, contact MRM for our mobile service. With reduced visibility, the best thing to do is to stay off the road.
Airbag Deployment
Believe it or not, windshields play a significant part in holding your airbag in place. If your windshield is damaged and it doesn't get fixed right away, your airbag may not even deploy if an accident occurs. A chip affects more than just your windshield, but also the safety barriers of your car.
Don't risk driving with a chip in your windshield, even if it's just for a day. Get your windshield fixed right away with MRM Auto Glass Repair.
Contact MRM Auto Glass Repair to learn more about windshield repair options today.