Unexpected Causes of Windshield & Auto Glass Damage
Posted in Windshield Repair, on July 18, 2023
---
When it comes to auto glass damage, rocks, accidents, and extreme weather conditions tend to be the typical culprits. However, several unexpected causes of auto glass damage can catch us off guard. Read on to explore surprising items that can damage your windshield and necessitate auto glass repair. And when you need professional help, contact the MRM Auto Glass windshield repair team. Stay informed and safeguard your driving experience with windshield replacement in Newmarket from the pros at MRM Auto Glass.
Construction Debris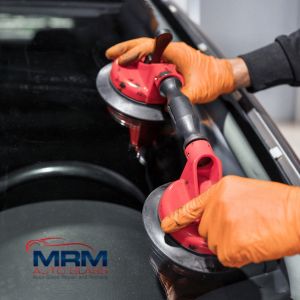 Construction sites are usually bustling with activities. Unfortunately, your vehicle can be at risk of damage when passing by one. Nails, screws, metal fragments, sharp objects, and other construction debris can easily find their way onto the road. The vehicle tyres can kick up this debris and damage your windshield. Being mindful of construction zones and maintaining a safe distance from construction vehicles can help minimize such hazards and unexpected auto glass repair.
The Perils of Hauling Goods
The transportation of materials is another unexpected cause of potential windshield damage. It's astonishing how often this occurs–trailers, tractors, pickup trucks, and even ordinary vehicles with materials strapped to their roof can harm your vehicle glass. Lengthy objects, such as pipes, beams, logs, and lumber, have been responsible for numerous incidents on the road. These items can forcefully pierce through windshields and strike anything unfortunate enough to lie in their path beyond the glass barrier. Tragically, fatalities are common when these hazardous projectiles find their mark.
Steel plates, crates, and various miscellaneous transported items also pose a threat to windshields. Protect your auto glass from harm by keeping a safe distance from goods carriers while on the road. Proactive action is better than expensive windshield repair!
Stray Vehicle Parts
Every day, countless accidents are caused by loose parts and even tyres that detach from other vehicles. Commercial pickups and semi-trucks that endure gruelling miles on the road often lose stray vehicle parts that may inflict severe damage to windshields. These heavy-duty components can shatter through the windscreen to strike passengers and cause severe injuries.
Strangely, one of the more common and critical parts that vehicles tend to lose are wheels! Lug nuts securing the wheel to the axle can come loose and cause wheel detachment. Picture a 30-pound wheel bouncing down the road, wreaking havoc on anything unfortunate to be in its path! Spring suspension parts, tow hitches, and brake drums are additional culprits impacting your windshield.
Automatic Car Washes
Convenient automatic car washes can sometimes have unintended consequences for your auto glass. High-pressure water jets, harsh cleaning chemicals, and stiff bristle brushes can scratch, chip, or crack your windshield glass. Go for time-tested hand-washing, or use touchless car wash systems to prevent such damage.
Superior Auto Glass Repair From MRM Auto Glass
Protecting your auto glass from unexpected causes of damage is crucial to ensuring your safety on the road and avoiding costly windshield repairs. Awareness of these lesser-known culprits and implementing preventive measures like safe driving practices can help safeguard you and your vehicle. Stay informed, stay proactive, and protect your windshield for a safe and enjoyable driving experience!

Experience flawless windshield repair and replacement services at MRM Auto Glass, your trusted Auto Glass Company in the GTA. Our skilled technicians specialize in windshield repair & replacement, restoring clarity and ensuring your safety on the road. MRM's mobile repair services provide on-site emergency repair services at your convenience. Contact team MRM for prompt & professional auto glass repair today!