Tips for Winter Windshield Repair in Richmond Hill
Posted in Windshield Repair, on January 30, 2023
---
Winter can be harsh on your home. However, winter damage is not confined to your roof, attic, or backyard. The destructive onslaught of snow, ice, and sleet can also damage your vehicle's windshield. And if you already have a compromised windscreen, the winter months can enforce windshield repair in Richmond Hill or even complete auto glass replacement. Reach out to the MRM experts to get the most out of your auto glass replacement and repair. Meanwhile, protect your windshield this winter with our proactive tips.
Inspect Your Windshield & Auto Glass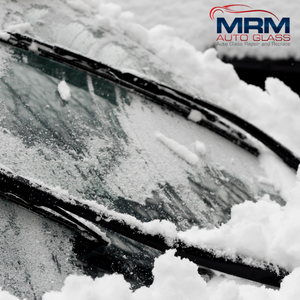 Safety is not limited to sane driving—it's also about being prepared for winter eventualities and checking our windshields. Even a minor chip can compromise your auto glass and require windshield repair in Richmond Hill. So, ensure that you routinely inspect your windscreen during the colder months and thoroughly check the front & rear for signs of damage.
Repair Small Chips & Cracks Before They Expand
Sometimes, it is possible to repair cracks and chips and avoid windshield replacement. However, windshield repair is time sensitive; neglecting timely repair can cause the cracks to enlarge and necessitate costly replacement. If you notice any small cracks or damage on inspection, cover them with clear tape, and seek professional repair. A windshield replacement in winter can be challenging as you need an adhesive that cures fast and doesn't freeze. Get the auto glass replacement done at a proper workshop instead of getting mobile repair in winter. This is because glass can contract in the cold outside and may cause improper fitting with wind or moisture issues.
Keep the Windshield Clean
Dirt and debris on the windshield can allow moisture to cling to your auto glass. This causes it to freeze quickly and be vulnerable to cracking. If dust and water accumulate inside a crack, it can also make windshield repair more difficult. However, moisture inside a windscreen crack can freeze during winter and cause it to grow. This may mean total auto glass replacement rather than a simple repair. Also, mix the proper quantity of antifreeze with the windscreen washer fluid during the winter months or use a winter-specific windshield fluid.
Don't Use a Metal Ice Scraper
Be extra careful during winter, and avoid using anything sharp or metallic to clear the ice and snow on your windshield. Never use a metal scraper or any harsh chemicals that can damage or scratch your auto glass. Use a soft microfiber cloth or a plastic ice scraper(if you must!) instead.
Don't Switch Between Extreme Heat & Cold
Remember that anything frozen is susceptible to cracks, especially glass. Don't throw hot water to melt the ice on your windshield. You can use the defrost setting of your car heater to slowly warm up the car. Don't crank up the heating all at once—wait till your vehicle has sufficiently warmed up before switching the defrosters on high.
Flawless Windshield Repair in Richmond Hill
Taking care of your windshield through the winter months is essential for your protection. Choose the auto glass replacement and repair specialists at MRM for your windshield issues. As the front-runners in auto glass replacement and windshield repair in Richmond Hill, we guarantee flawless work, superior services, and competitive prices. No wind noises, leaks, moisture or other issues! We work with all major insurance providers and provide convenient mobile repair services. Call us today for prompt and reliable auto glass replacement and windshield repair in Richmond Hill!