5 Things to Ask Before Auto Glass Repair
Posted in Windshield Repair, on December 11, 2020
---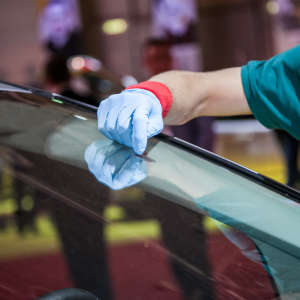 When faced with a damaged windshield, it can be hard to figure out what you might need in terms of windshield crack repair. Seeking out auto glass repair services often involves a long list of confusing terms and a range of quotes at different mechanic shops. So, how can you guarantee you are receiving the best service for your vehicle? In this blog post, we have helped summarize the most important questions to ask when seeking windshield crack repair services.
Should I Replace the Windshield? Or Can It Be Repaired?
One of the most important questions to ask your technician is whether or not your entire windshield will need to be replaced. Depending on the size and extent of windshield damage, you may need a full replacement or a repair will suffice. Your technician will visually inspect the windshield and depending on the size of the chip or crack they will determine if it can be repaired.
Is There A Warranty?
Depending on the age of your vehicle and the last time you needed a windshield crack repair, your windshield may be covered by warranty. Additionally, you will want to determine if your new windshield and/or repairs will come with a warranty. Depending on the technician, you may be eligible for a comprehensive warranty to provide you with peace of mind while using your new windshield.
What Is The Price?
For most car owners, this is one of the most important questions. You will want to talk to several technicians to determine the best price for your auto glass repair services. You will also want to determine whether these costs are covered by your insurance provider and if the technician will require payment upfront, or work directly with your insurance agency.
How Soon After Repairs Can I Use My Vehicle?
Following windshield crack repair, there are several important after-care instructions. Once your windshield is repaired, you will likely need to wait between 1-3 hours before driving your vehicle. Your technician can walk you through the after-care instructions to make sure you know how to protect your new windshield.
How Do I Know If I'm Using A Good Technician?
When looking for a technician to complete your windshield crack repair, start by looking at online customer reviews. Additionally, your technician should be able to provide you with references to satisfied customers. Call a few of these references and chat with them about their experience with the technician before starting your auto glass repair.
At MRM Auto Glass, we provide windshield crack repair services to the Greater Toronto Area. In addition to our mechanic shop, we offer a mobile service that brings auto glass repair to you. Whether you are at home, at the office, or even on the roadside, our mobile service can help repair your windshield in no time. Easily request a free quote for your repair or replacement through our online form. For more information on any of our auto glass repair services, contact the MRM team at 905-868-9399.