The Best Way to Respond to Stone Chips in Newmarket
Posted in Windshield Repair, on February 04, 2022
---
Windshield chips and dings are pretty common and sneaky— however careful one may be. And for a passionate car owner, even the slightest chip or ding on their ride can be frustrating and disturbing. Driving around with a damaged windshield is dangerous, and even a tiny chip can eventually spread to become a costly windshield replacement. That is why getting a professional windshield repair in Newmarket should be your priority if you notice chips or other damage to your precious windshield. Read on to know the right response to stone chips on your auto glass.
What Causes Stone Chips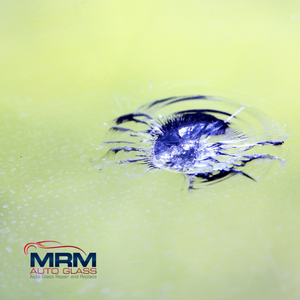 A chip is a small nick in the windshield glass. It is usually caused by small stones, gravel, road debris, pebbles, etc., that strike your windshield glass. It could be due to a pebble tossed up by another vehicle or debris from a hailstorm—all can chip and damage your windscreen.
Don't Drive If Chips Impair Visibility
If the chip is directly in the line of the driver's field of vision, it can be hazardous to drive your vehicle. It is better to park at a safe place and contact a mobile windshield repair service to come to you.
Stop the Spread
As a temporary measure till the time you can get to a trustworthy auto glass company, you can:
Tape the Chip: Gently dry the area and cover the chipped area with scotch tape.
Use a small drop of super glue to prevent the chip from spreading.
Avoid extreme changes in temperature like defrosting on full heat in cold weather.
Don't wash the vehicle.
Remember, these are temporary fixes to prevent the chip from spreading. You will still need to get that chip looked at repaired at the earliest to avoid complications.
What Happens When You Ignore Windshield Chips
Neglecting or ignoring windshield chips is a bad idea. A chip can actually be the beginning of a windshield crack. Even minor chips can worsen due to pressure or temperature variations and necessitate expensive repairs or replacement. Moreover, windshields are responsible for the structural integrity of your car—any damage can be a safety hazard. Thus, prompt auto glass chip repair secures you against unforeseen incidents. An auto glass expert can repair minor chips that are restricted to the outer layer of the windshield. Also, keep in mind that only chips lesser than 40mm in diameter can be repaired. Anything beyond that needs total windshield replacement.
Talk to A Local Windshield Repair Team
Being proactive and getting professional auto glass repair at the earliest can save you money and headaches. An experienced repair technician will have the necessary skills and knowledge for a flawless repair job. They can assess the extent of damage and advise you on the possibility of repair or whether windshield replacement is the only feasible option.
Leave Windshield Chip Repair to the Experts at MRM
Precise and proper windshield repair in Newmarket requires professional tools and skills, and it starts with MRM Auto Glass! Our certified technicians are trained to handle all types of auto glass repairs and replacements with industry-best tools & products. If you're stuck on the road, don't worry.
Trust MRM Auto glass to get you back on the road—safe & quick!