The Best Auto Glass Repair Company in Markham
Posted in Windshield Repair, on March 08, 2021
---
The windshield is one of the most important components of your vehicle. It is illegal to drive with a damaged windshield, and your windshield must be repaired immediately if damaged. However, completing work on a windshield can be difficult, as it involves fixing the window without removing it and making sure the window stays up. At MRM Auto Glass, our team of specialists uses the latest tools to provide auto glass repair, and we provide full windshield repair in Markham. Read below to find out what makes us one of the best windshield repair companies in the GTA.
Best Price Guarantee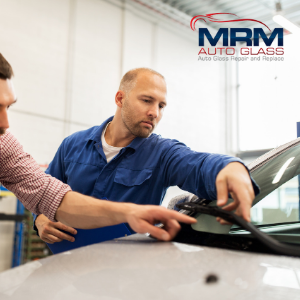 At MRM Auto Glass, we pride ourselves on offering all our customers the best price guarantee. Our team is well-experienced and can quickly and effectively fix your windshield, offering you the best price you'll find. We guarantee our prices are the best in the region and are so confident in our services that we offer the lowest price guarantee. If you find a lower price for an auto windshield repair, contact us, and we will ensure that you'll find the best quote with us,
Top Quality Auto Parts & Products
We make it our business to maintain great relationships with the top auto glass manufacturers and, as such, ensure that we only use the top quality products provided by manufacturers. We are confident in our products and services and provide one of the industry's most complete warranty packages. Our warranty covers any defects, leaks, or faults in your new windshield. We use the top quality products for all of our customers and ensure that you won't find any better elsewhere.
Mobile Auto Service
We provide free mobile services to all our clients throughout the North York region for both full windshield replacement and repairs. As mentioned, it is illegal to drive with significant windshield damage, and even minor cracks can lead to more damage due to road vibration. We understand that most don't have time to sit around for hours in their cars. That's why we'll also help you manage the insurance paperwork and billing. For mobile service, simply contact us with your information and we will book you in and help to provide immediate repairs.
Emergency Mobile Service
We understand that your vehicle helps you to go to work, complete chores and daily activities. As such, you don't have enough time to wait for a few days to get your windshield fixed without causing significant problems. At MRM Auto Glass, we prioritize our customer's satisfaction and provide emergency mobile service repairs. Simply give us a call, and we will arrive at your home and generally complete full replacements in under three hours.
At MRM Auto Glass, we pride ourselves on being the best auto glass repair company in Markham. We provide the best price, offer a lifetime warranty on all our products, and provide free mobile services. We ensure that all of our products are the best in the field, and we have specialists with years of experience in providing windshield repairs. Contact us today for all your windshield repair needs.