The Benefits of Mobile Windshield Repair
Posted in Windshield Replacement, on July 11, 2023
---
In the Greater Toronto Area, life is pretty fast paced. From dropping the kids off and rushing to work, a lot of action is packed into one day. To manage the hectic schedule that most people face, convenience and simplicity is key, especially when an issue comes up suddenly like auto glass repair. Whether it's a stone chip, flying construction debris, or a fender bender, realizing you need windshield repair in Newmarket can set you back. But with leading repair companies like MRM Auto Glass, mobile windshield repair services streamline your repair or windshield replacement experience.
Explore the benefits of mobile windshield repair services and how they provide a convenient and efficient solution to your auto glass repair needs. For all your windshield replacement needs in Newmarket or mobile auto glass repair needs in the surrounding area, contact MRM Auto Glass right away. Our teams will provide you with the premium materials, competitive pricing, and high-quality results.
On-Site Service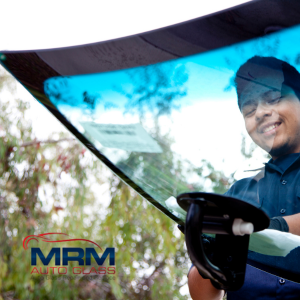 Mobile windshield repairs mean that your work is being completed on site. Regardless of where you are, at-home, at-work, or stuck on the road, a mobile technician will come directly to you, eliminating the need for you to waste time finding a ride to the closest repair facility. Convenient on-site mobile windshield repairs in Newmarket and the nearby areas also means that you don't have to rearrange your schedule to fit to complete your repairs, instead you can get it done fast at a location that makes the most sense for you.
Save Time
Windshield damage can throw a wrench in a busy schedule, setting you back for days. But when your auto glass has suffered damage, windshield repair or replacement is non-negotiable. By calling a trusted MRM Auto Glass repair technician to your location, you will better avoid long wait times. Our team will efficiently inspect the condition of your auto glass, assess damage, and complete the repairs or replacement services you need to get you back on the road sooner rather than later. This time-saving feature is particularly beneficial for busy individuals who cannot afford to spend hours waiting for their windshield to be fixed.
Increase Safety
The reason why auto glass repairs are so important is because they directly affect your safety while driving. A cracked windshield can significantly reduce visibility of the road which can make driving very challenging and hazardous. Depending on the extent of damage, driving with a cracked or chipped windshield only increased the likelihood of more damage occurring. Mobile windshield repair in Richmond Hill, Markham, Aurora and throughout the nearby areas facilitates safety, by ensuring drivers don't have to get into their car to access the repairs needed. When you choose MRM Auto Glass for windshield replacement, you can be confident that regardless of where you're served, our technicians will always use industry-standard techniques to ensure durable and reliable repairs to restore your auto glass to its original strength and integrity, keeping you and your passengers safe on the road.
Cost-Effective
Mobile windshield repair services often offer cost-effective solutions. Depending on the nature and severity of the damage, a skilled technician can determine whether a repair or replacement is required. In many cases, repairing a minor chip or crack is more affordable than replacing the entire windshield. By addressing the issue promptly, mobile services can help prevent further damage, saving you money in the long run.
Flexibility and Availability
Another advantage of mobile windshield repair services is their flexibility and availability. Unlike traditional repair shops, which may have limited operating hours, mobile technicians are often available for emergency repairs outside of regular business hours. Our team can accommodate your schedule, providing service when it's convenient for you. This flexibility is particularly useful in situations where immediate repairs are necessary, such as before a long road trip or in inclement weather.
If you need to repair or replace your windshield, contact the trusted auto glass repair experts.