How to Repair Your Windshield When You Can't Drive
Posted in Windshield Repair, on August 25, 2023
---
When unexpected cracks or chips mar your windshield, experts recommend addressing the issue promptly to ensure your safety on the road. However, what happens when extensive windshield damage makes driving your vehicle to the windshield repair shop in Newmarket a challenge? Here's where the convenience of mobile windshield repair services from MRM Auto Glass can help. Read on to explore how you can restore your windshield on the spot!
Avoid In-Store Repair Kits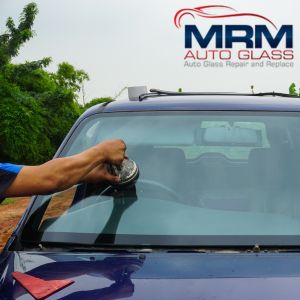 While in-store windshield repair kits might seem like a quick fix, they have significant drawbacks. These kits provide only a temporary solution and can compromise your windshield's structural integrity. Inexperienced DIY attempts can worsen the damage, ultimately leading to costly windshield replacements. These kits are often ineffective, failing to restore windshield clarity. When it comes to your safety on the road, it's essential to prioritize professional expertise over quick fixes that may end up causing more harm than good.
Prioritize Safety: Don't Drive if It's Dangerous
Driving with a severely damaged windshield is a gamble you shouldn't take. Windshield damage affects its ability to protect you during accidents. Moreover, even a minor crack can hinder your vision, increasing the risk of collisions. Avoid driving your vehicle if the damaged windshield compromises your well-being or other road users. Prioritize safety and opt for convenient mobile windshield repair by trusted services like MRM Auto Glass.
The Benefits of Mobile Windshield Repair
Mobile windshield repair services bring professional windshield repair in Newmarket right where you are. Mobile repair technicians have the tools and expertise to assess the damage and perform repairs on the spot. This eliminates the compulsion to drive or tow your vehicle to a windshield repair shop. The convenience of mobile services saves time and effort while ensuring that your windshield receives expert attention without exposing you to on-road hazards.
Convenience: Avoid the inconvenience of driving to a repair shop. Mobile windshield repair services offer unmatched comfort, allowing you to go about your daily routine without interruption. Imagine getting your damaged windshield repaired while you sip coffee at home!
Time-Saving: With no need to travel to a repair shop, mobile windshield services save you valuable time.
Cost-Efficiency: By addressing the damage early on, mobile repairs can prevent potential hazards and the need for expensive windshield replacements.
Expertise: The skilled technicians at MRM Auto Glass possess the expertise to accurately evaluate the damage severity and decide whether repair or replacement is the best course of action. Our professional windshield solutions ensure your safety and driving clarity.
Reliable Windshield Repair in Newmarket
There's more to your windshield than just glass – it's an integral component of your car's complex safety system. Your safety is at stake with a compromised windshield, and immediate action is crucial. Thankfully, with expert mobile windshield repair services, addressing such issues has never been easier! Choose the convenience, professionalism, and safety of mobile windshield repair from MRM Auto Glass. Our certified auto glass specialists provide swift, reliable, and cost-effective solutions that prioritize your safety. If you need windshield repair in Newmarket or any other location in the GTA, make the smart choice and let the MRM experts come to you! Schedule now for uncompromised safety and a crystal-clear view on the road!