How To Get the Right Auto Glass for Your Car
Posted in Auto Glass Repair, on April 21, 2023
---
Repair and replacement for your auto glass in Markham is often inevitable; you could be a fantastic driver and do everything right, yet still, end up with a huge chip or crack in your windshield. Depending on the size of the crack or chip, you may only need windshield crack repair. However, if the damage is widespread, you may need complete windshield replacement. When you visit MRM Auto Glass in Markham, we'll walk you through the windshield replacement process to ensure you get the right one.
To learn more about how to make sure you get the correct windshield, keep reading.
OEM Auto Glass Replacement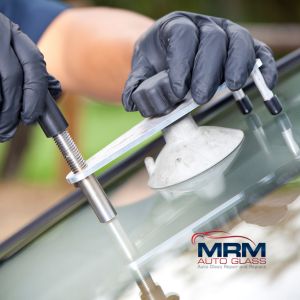 Original Equipment Manufacturer (OEM) windshields are replicas of your previous windshield. They are perfectly identical to the windshield installed when your car was manufactured. Everything is the same, from thickness, shape, and fit. When you replace your windshield with an OEM windshield, there won't be any issues with fit, so there won't be any structural vulnerabilities. OEM windshields make sure everything in your car is perfectly connected. Depending on your vehicle, an OEM windshield may be required. So, when you're in need of a new windshield, see if OEM windshields are an option.
Aftermarket Auto Glass
Aftermarket windshields are produced by a third-party glass company. While they have nothing to do with the car manufacturer, aftermarket windshields are copies of original windshields. They may have slight differences, such as UV protection, durability, and thickness. However, the fit of aftermarket windshields will be the same as your previous windshield. When you need windshield repair and replacement, visit MRM Auto Glass in Markham. Our specialists will tell you everything you should know about aftermarket auto glass and whether it fits your car.
Make Sure Your Provider Offers Calibration
Aside from deciding between OEM or aftermarket auto glass, you need to be aware of calibration. Your new windshield must be calibrated and connected for the Advanced Driver Assistance Systems (ADAS) to work correctly. ADAS features include collision warnings and lane-drift technology. Every time you get your windshield repaired or replaced, it must be recalibrated, so make sure your auto glass provider offers calibration.
Other Things to Look for in Windshield Repair
While getting a windshield that fits correctly and is calibrated is essential, there are other things to keep in mind when replacing your windshield. For one, ensure your new windshield has a third visor and tints. The third visor is a strip of tinted glass across the top of your windshield, improving visibility. Trying to see out your windshield during sunset without a third visor will be a significant challenge. Other features to look for include a defroster, defogger, and rain sensor. Having a defroster during those cold winter months will be a huge benefit.
Buying New Auto Glass for Your Car
Windshield replacement is an intricate and complex process that requires attention to detail, expertise, and a perfectly fitting windshield. At MRM Auto Glass, we'll ensure that your new windshield is a perfect fit for your vehicle, budget, and preferences. Our state-of-the-art equipment and qualified technicians will guarantee that you can drive confidently.