How to Deal with Summer Time Windshield Pitting
Posted in Auto Glass Repair, on June 12, 2023
---
Summer brings sunny days, memorable road trips, and, unfortunately, the risk of windshield pitting. Sand, gravel, dirt, and debris buried under the snow in winter are exposed during the warm weather. These tiny particles can strike your auto glass and gradually chip away at the windshield. Neglecting auto glass pitting can worsen it and result in windshield replacement in Vaughan. Read on to explore practical strategies for summertime glass pitting and how timely windshield repair from the experts at MRM Auto Glass can keep your windshield in optimal condition.
Windshield Pitting: Understanding the Causes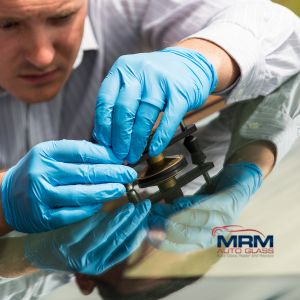 Understanding the reasons behind windshield pitting is essential to address it effectively. Pitting usually occurs due to the following:
Road debris: Small rocks and gravel kicked up by other vehicle tires can strike your auto glass and cause pitting.
Environmental factors: Extreme temperatures can exacerbate the pitting process. The exposure to summer heat and UV rays also leaves your windshield vulnerable to damage and pitting.
Windblown Sand: Sand and other windblown particles can act as nature's sandpaper to cause windshield pitting.
Chemical exposure: Harsh car wash chemicals or cleaning agents can react with the glass surface to cause chips or pits.
Salt: Salty air, sea spray, or road salt(used on icy roads) can also chip away at your auto glass.
How to Prevent Windshield Pitting?
Proactive steps can preserve your windshield's condition and avoid pitting and unwanted windshield repair or windshield replacement in Vaughan. Here are some preventive measures:
Maintain safe-following distance: Keep optimal distance from other vehicles to minimize the risk of rocks, gravel or debris hitting your windshield.
Avoid extreme temperature changes: Prioritize parking in shaded areas to reduce exposure to UV rays, direct sunlight and rapid temperature changes.
Use non-abrasive cleaning agents: Use mild, non-abrasive and green cleaning liquids to clean your windshield. Avoid harsh chemicals that can accelerate pitting.
Use a car cover: If you park in the open, always use a car cover to prevent exposure to sand, debris, or other elements.
Avoid rough driving conditions: Driving on poorly maintained or uneven roads can increase the possibility of road debris hitting your vehicle or worsen existing damage.
Can a Pitted Windshield Be Restored or Repaired?
Unfortunately, pitting can never be reversed once it has occurred. However, professional windshield repair technicians at MRM Auto Glass can assess the severity of the pitting and suggest whether windshield repair is a viable option. Prompt repair of any chips or pits is critical to maintain visibility and preserve the structural integrity of your auto glass.
Why Replace a Pitted Windshield?
Windshield replacement is necessary in cases of severe or extensive pitting. A severely pitted windshield is unsafe as it's susceptible to cracking or shattering during an impact. An extensively pitted windshield also causes light distortion and visibility issues. Direct sunlight or lights from an oncoming vehicle on windshield pits can impair road visibility, posing a grave safety risk. Replacing an extensively chipped or pitted windshield ensures optimal safety and visibility on the road.
MRM Auto Glass: Professional Windshield Repair & Replacement at Your Fingertips!
Combat summertime pitting with flawless windshield repair and replacement from MRM Auto Glass. With our prompt mobile repair services, reliable auto glass solutions are only a call away! MRM's experienced auto glass specialists provide top-notch repair and windshield replacement in Vaughan, all at cost-effective prices. Don't let windshield pitting ruin those summer drives.