How to Choose the Best Windshield Repair for Luxury Vehicles
Posted in Auto Glass Repair, on July 19, 2022
---
If you're a luxury car owner, you know your vehicle is a class apart—a powerful engine with cutting-edge technology, distinctive style, exquisite interiors, superior handling, and super smooth rides. It also means considerable care and maintenance for your beauty. Unfortunately, life happens, and you may find yourself with windshield damage requiring auto glass repair in Newmarket. However, don't just allow any auto glass company to lay hands on your mean machine! Choosing experienced professionals specializing in luxury car windshield repair in Newmarket is critical. Here's what to consider for the best windshield repair/replacement for luxury vehicles.
Trusted Company & Technicians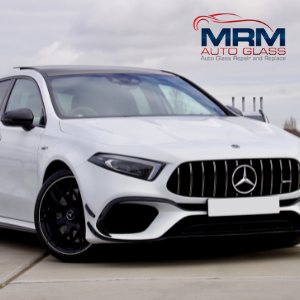 Auto glass repair and replacement require precision and expertise. Your safety is precious, and windshields are essential for maintaining your vehicle's structural integrity.
Auto glass replacement for luxury cars requires specialized training and expertise as these windshields have many advanced features like advanced driver assistance systems with light/rain sensors & cameras. That's why premier auto glass companies hire only licensed and skilled technicians for seamless windshield repair in Newmarket.
The experts at MRM Auto Glass are certified and trained to service and install luxury car windshields.
Right Equipment & Materials
Selecting an auto glass company that uses only OEM (Original Equipment Manufacturer) glass is vital. OEM glass windshields have the manufacturer's stamp and are rigorously tested according to the highest safety standards. Some dealers also use OEE (Original Equipment Equivalent) auto glass but do not adhere to the same safety standards. When it comes to your luxury vehicle, never settle for anything less than genuine OEM glass. Also, ensure that the service center has all the specialized tools for luxury car auto glass repair in Newmarket.
Affordable & Cost-Effective
OEM glass for luxury vehicles can be expensive, so choose the auto glass company with no hidden or unnecessary charges. Auto glass replacement is more costly than repair. A reliable windshield company will first assess whether a repair is possible and suggest replacement only if repairs are ruled out. Unscrupulous technicians or companies can recommend replacements for even minor issues. Genuine auto glass dealers will go for a windshield replacement if the damage impairs structural integrity.
Convenience
You never know when you'll need auto glass replacement or repair for your luxury vehicle. Look for an auto glass company that offers mobile windshield services—they'll come wherever you are so that you don't have to risk driving around with a damaged windshield. Fortunately, MRM Auto Glass is conveniently located and offers mobile repair services for your convenience and safety.
MRM Auto Glass: Your One-Stop-Shop for Luxury Vehicle Windshield Repair & Replacement
Trust the experts at MRM Auto Glass for windshield repair in Newmarket. We promise:
Flawless work by trained technicians
Lifetime installation warranty
OEM products
Up to 100% payment of your insurance 'deductible'
Transparent pricing
Our licensed technicians are fully trained to assess auto glass damage and suggest appropriate action. No wonder MRM Auto Glass is the top choice for auto glass repair for luxury vehicle owners in Newmarket!
We service all luxury makes and models, including Audi, Chrysler, Cadillac, BMW, Dodge, Infiniti, Jaguar, Land Rover, Lexus, Lincoln, Mercedes-Benz, Volvo, Tesla, and more. Be it auto glass replacement or repairs for your ride—no one does it better! Enjoy the reassurance of unparalleled service, OEM products, and certified professionals.
Connect with MRM Auto Glass for quality installations, competitive prices, and quick windshield repair/replacement today!