How To Choose A Reliable Auto Glass Repair Shop
Posted in Windshield Repair, on April 20, 2021
---
Similar to choosing a mechanic for your car, finding and selecting a reliable auto glass repair shop can be challenging at times. There are hundreds of repair shops that claim to be the best in the region and offer the best prices, but it's often difficult to select the one that's most trustworthy and best fits your needs. When it comes to your windshield, you want to choose one that can provide a quality window repair or replacement efficiently and affordably. The last thing you want is to repair your windshield only for it to get damaged again due to an indequate intial repair. At MRM, we offer speedy, affordable, and mobile auto glass repair and replacement in Markham and the GTA.
Read more below about how to select an auto glass repair for your auto glass replacements.
Reviews and Word-Of-Mouth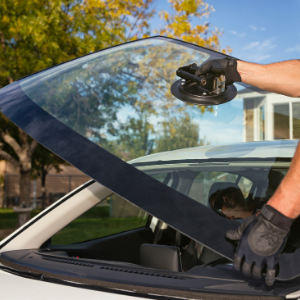 One of the best ways to find professional, affordable, and quality auto glass repair companies in your area is by looking up reviews online and asking around. User reviews are the best indicator of the company's type of service and how good their customer feedback is. Although you can find reviews on the website of the company, these are often selected by them and not a great indicator of the review. Use websites such as Yelp and Google to find reviews, comments, and ratings of these businesses. You can also ask friends and family and ask who they had a good experience with. The chances are that if the business did a good job for them, they'd do the same for you.
Certification
One of the other key features to look out for is the certification of the company and its employees. There are hundreds of automotive certifications available in the industry, and not all of them indicate that a company is good at providing auto glass repairs. Although there isn't one for glass repairs, many companies have ASE or similar certifications which shows their years of experience. Check the website and ask the employees what certifications they have when you are scouting the right shop for your car.
One of the best indicators for a great auto glass repair store is the warranty they provide. Check to see if they offer warranties on both their equipment and services. Good shops will provide both of these warranties, which means that they use top-quality products that come with a warranty from the providers and are confident in their services. Don't be shy - ask what type of warranties the store offers when looking for an auto glass repair store. At MRM Auto Glass, we provide lifetime warranties on all our installations!
Get Estimates
One of the most effective methods of finding an affordable auto glass repair company is to shop around and collect several estimates. By doing this, you can be assured that the price you're paying is competitive and the service is worth it. Remember, price isn't an indicator for everything, so it's important to review the cost along with the other factors above.
If you're looking for a windshield repair or replacement, call MRM Auto Glass, at for a professional, quick, and affordable service.