How Serious Is a Cracked Windshield?
Posted in Auto Glass Repair, on November 11, 2022
---
Windshields are specifically designed to ensure the safety of the driver and passengers in the vehicle, even if impact causes them to chip or shatter. Windshields are essential for your safety so once it becomes damaged, the windshield no longer provides the level of protection required.
Whether the crack in your windshield is minimal or extreme, it's critical to address the problem quickly by scheduling windshield repair in Newmarket. Depending on the severity of the crack, auto glass replacement may be necessary to ensure your safety. When choosing an auto glass repair company, contact MRM Auto Glass for reliable and cost-effective windshield repairs and replacements.
Continue reading to learn how serious a cracked windshield really is.
Is a Cracked Windshield Serious?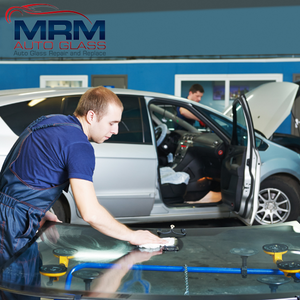 Windshields can chip, crack, or shatter regardless of the vehicle you drive due to various factors, including debris, collisions, weather changes, and more. When determining the severity level of your damaged auto glass, there are a few things you should look out for, including if the crack is on the driver's or passenger's side, the size of the damage, and if it's touching or near the edge of the windshield. No matter how much your auto glass is damaged, a fast response is key to prevent cracks from getting worse. If the damage is on the driver's side, touching the edge of the windshield, or more than six inches, the cause for concern is increased, and an auto glass replacement will most likely be needed.
Can You Drive With a Cracked Windshield?
Windshields have two layers of glass that are laminated together. When one layer breaks, the laminate and inside layer of glass keep the windshield together, preventing injury to occupants of the car or from glass falling onto the road. Although your windshield is strong and the damage may look minor, it's recommended to not drive with a cracked windshield. Once your windshield is broken, it is more likely to become destroyed again. A crack signifies that the structural integrity of the auto glass has been compromised, meaning that you'll need a windshield repair in Newmarket to guarantee safety for you and others on the road. At MRM Auto Glass, we understand the importance of a high-quality windshield. We offer cost-effective auto glass repairs, replacements, and emergency roadside assistance if your vehicle is unsafe to drive.
What To Do if You Notice a Crack in Your Windshield
Driving with a broken windshield should be avoided, especially if the damage impairs the driver's visibility. The crack will continue to get worse over time, seeping moisture, dirt, and windshield washer fluid into the layers of glass. Not to mention, even the tiniest glass chip can shatter and risk the safety of those in the car. If the glass breaks, particles of glass can potentially blow into the face of the passenger or driver. To prevent further damage or injury, it's crucial to contact your local auto glass specialist to repair or replace your auto glass as soon as possible. At MRM Auto Glass, our team of experts offers drop-off and emergency mobile assistance and will effectively repair or replace your windshield in no time - so you can get back to your everyday life.
Top-Quality Windshield Repairs in Newmarket
With years of first-hand experience, a proven track record of customer satisfaction, and affordable pricing, you can count on the professionals at MRM Auto Glass for top-quality windshield repairs and replacements in Newmarket and surrounding areas.