How Does Auto Glass Repair Work?
Posted in Windshield Repair, on August 05, 2020
---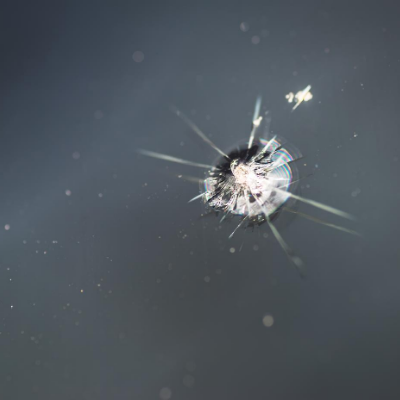 If you own a vehicle, at some point during its lifetime it will likely need windshield repairs. Damage ranging from small cracks to larger breaks can affect the integrity of your vehicle and your personal safety while you drive. Thankfully, auto glass repair and windshield crack repair are easy with the help of MRM Auto Glass. If you need windshield repairs, it is a good idea to understand the repair process before you bring your vehicle to the shop. In this article, we outline the process of auto glass repair to help you anticipate the work required to fix your windshield.
Repair Your Crack as Soon as Possible
Many people might hear that ominous "crack" while driving which means a rock has smashed into your windshield. However, many drivers do not realize that even a small crack can severely affect the safety of your vehicle. It is important to repair cracks and chips as soon as they emerge to avoid expansion during exposure to heat, cold or the vibrations of a moving vehicle. Thankfully, small repairs can often be fixed without needing to replace the entire windshield, saving you money.
If a crack expands it may require more serious repairs including a full windshield replacement. Your technician will help assess the damage to determine if your crack or chip is small enough to be repaired without a replacement. Even if you are dealing with more serious damage, your entire windshield can easily be replaced in no time.
Mobile Repair Services
At MRM Auto Glass we provide 24/7 mobile repair services to make it easier than ever to fix your damaged windshield. One of our certified technicians will come to your home to assess the damage to your windshield. If it is a small chip or cracks, we can repair the damage. If it is a larger crack or more significant damage, we can replace your windshield. For all your repairs or replacements, we can provide a comprehensive quote to give you an idea of how much the work will cost. You can even take advantage of our online Quotation Form. Simply fill out the required information and we will generate a quote for the necessary repairs. With our fast, efficient, and mobile replacement services, you can be confident that we will provide high-quality, competitively priced repairs in no time. We will then work directly with your insurance company to organize the appropriate payments.
MRM Auto Glass Repair
For windshield crack repair and general auto glass repair, MRM Auto Glass provides comprehensive services to the Greater Toronto Area. Our emergency mobile service comes directly to you to quickly repair both minor and major windshield damage. Our team works directly with your insurance company to make the entire process as smooth and easy as possible. We offer the best price guarantee and free quotes for our services through our website. For more information on any of our services or to contact our mobile emergency service, contact our team today at 905-868-9399.