FAQ About Auto Glass Repair in Newmarket
Posted in Auto Glass Repair, on June 09, 2022
---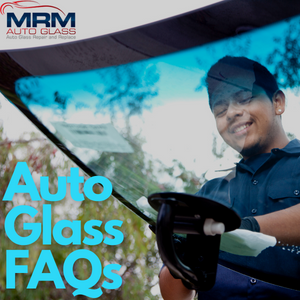 Cracks and stone chips requiring auto glass repair in Newmarket are more than a seasonal nuisance. Windshield and auto glass damage is a year-round occurrence that unexpectedly happens to many drivers around the Greater Toronto Area, creating hazardous driving conditions. Though windshield repair in Newmarket is common, there remains a mystery surrounding auto glass damage and how to get the best auto glass repair in Newmarket or elsewhere in the GTA.
To help you understand the safety concerns and best approach when your auto glass is damaged, continue reading or contact the experts at MRM Auto Glass today.
How Long Does A Chip Repair Take?
Small chips can lead to large cracks in your windshield - another reason to act fast and call a creditable auto glass repair company in Newmarket. Auto glass repair is essential, so MRM Toronto provides our customers with the best auto glass repair in the GTA - offering same-day service and working with all insurance companies. Depending on the extent of the damage to the windshield, repair services take between 30 minutes to an hour. For a complete windshield replacement, it will only take about 3 hours. We understand how important your vehicle is to you and your everyday life, which is why we provide fast, affordable and reliable service. Your windshield is an important part of your vehicle's safety system and shouldn't be forgotten.
Is Driving with Windshield Cracks Illegal?
In Ontario, driving with a cracked or chipped windshield can result in a fine. It affects the safety of you and other drivers on the road, so it's crucial to get it fixed as soon as possible. There are several fines associated with windshield visibility and windshield obstruction, such as window obstruction fine ($85), windshield obstruction fine ($85), and windshield coasted/view obstructed fine ($85). However, if you are pulled over by the police while driving with a broken windshield, you are susceptible to various fines, and your vehicle may be ordered off the road and required to pay for a towing service. Fixing your windshield right away ensures that you are safe on the road. Instead of driving around with a cracked windshield, call the MRM team for us to come pick up your vehicle, hassle free.
Can Luxury Vehicles Have Auto Glass Repaired?
In some cases, luxury vehicles require specialized auto glass repair. At MRM Auto Glass, we provide repairs for all cars, including luxury brands such as BMW, Mercedes, Audi, Cadillac, Buick, Infiniti, Jaguar, Landrover, Lexus and Subaru. Our technicians use their expertise to work on your luxury vehicles, as we know some have special sensors and safety systems built into the windows. Whatever it may be, we allocate special care to auto glass luxury vehicles, leaving you with exceptional results.
Why Choose MRM Auto Glass
Our experts at MRM Auto Glass are here to help you with any concerns regarding your windshield. We ensure excellent and affordable repair services to give you the best experience possible - our customers matter to us. We promise to restore your windshield's structural integrity, improve the clarity of your windshield and damaged area, save you time and hassle, and provide you with free assistance with insurance claims.

Contact our experts at MRM Auto Glass to learn more.