Drawbacks of Windshield Repair Kits
Posted in Windshield Repair, on July 13, 2022
---
Do it yourself (DIY) windshield repair kits seem like a quick fix to a crack/chip in your car windshield. These kits claim to bond the gaps within the windscreen, thereby preventing the damage from spreading. They are a happy midway between crazy super glue attempts and opting for professional auto glass repair in Newmarket. However, they are not a miracle solution and can harm an already compromised windshield. These solutions are temporary, and the glass can easily crack further, requiring windshield repair in Newmarket. To ensure your safety on the road and minimize risks, hiring a professional is best to get the job done safely and efficiently.
Before heading to your local store for that windshield repair kit, read a bit about what you're possibly getting into.
DIY Repair Kits Could Obscure Visibility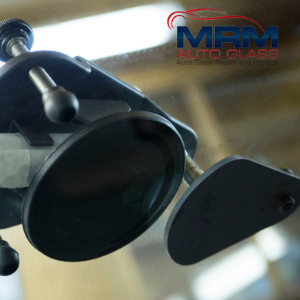 Using a DIY windshield crack repair kit to fix your auto glass can diminish visibility. A little extra solution or incorrect drying can create a thick line over the damage, reducing clarity. Glass misalignment while repairing can also compound the problem and make the vehicle difficult to drive. Don't fall for the perceived convenience and economy of a DIY Windshield repair kit - get it fixed the right way with professional auto glass repair in Newmarket.
DIY Repair Kits Can't Prevent Further Cracking
These repair kits aren't durable—the crack can spread or even snap under the slightest pressure. High-speed driving can also cause a cracked windshield to break, putting both you and other occupants at risk. Moreover, when the crack eventually spreads, auto glass repair may not be an option; it may be irreparable. It's only recommended to use a DIY kit if you have experience and in-depth knowledge about auto glass repair.
DIY Repair Kits Cannot Identify Extent of Damage
As an amateur, you may not be able to identify the actual extent of damage and other intricate details. Only an experienced auto glass technician can assess the damage and offer a correct solution to rectify the problem.
DIY Windshield Repair Fixes Are Only Temporary
Auto glass repair kits are not intended as a permanent solution. Eventually, the windshield will need replacement or windshield repair in Newmarket. Damage can worsen and spread further under stress or in contact with pebbles and other debris on the road. Extreme weather and sudden temperature changes can cause the auto glass to further crack or damage. DIY repair kits are only an additional expense that may prove extremely expensive in the long run! They may seem to offer temporary relief, but it is only that - temporary. You will ultimately need professional repair or replacement.
It is best to contact a professional to get windshield repair in Newmarket as soon as you spot a crack or chip. As the most trusted name in auto glass repair in Newmarket, MRM Auto Glass takes pride in our work's quality and customer satisfaction. We're the preferred choice of car owners, fleets and insurance companies. Our expert technicians will honestly assess whether your windshield needs repair or replacement. With years of auto glass expertise, work warranties, and quality craftsmanship, you know your car's in safe hands at MRM Auto Glass.
Prioritize quality - contact us for a repair estimate or to schedule an appointment today!