Does The Quality of Auto Glass Matter?
Posted in Auto Glass Repair, on January 14, 2023
---
Besides its aesthetic appeal, auto glass plays a crucial role in the safety and functionality of your vehicle. It protects drivers and passengers from the elements and also helps keep them safe in the event of an accident. That is why the quality of materials and workmanship significantly affects longevity and effectiveness in the case of auto glass repair or replacement. Choosing a reputed Richmond Hill auto glass provider with high-quality materials and professional expertise can ensure that your auto glass is repaired correctly. Read on to learn about the different types of glass and how they can impact auto glass repair.
OEM (Original Equipment Manufacturer) Glass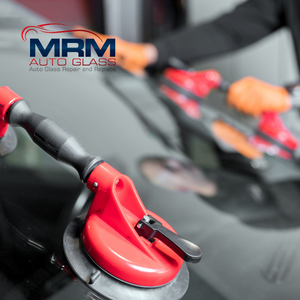 As the name suggests, OEM auto glass is manufactured by the same company that made the original glass for your particular vehicle. It is designed to meet the original specifications and standards set by the vehicle manufacturer in terms of material composition, thickness, and other critical features. OEM glass is considered the best replacement option because it matches the original glass—designed to fit your vehicle perfectly.
Additionally, OEM glass is usually made with premium-quality materials that ensure similar longevity and durability as the original glass. Of course, you must select a trusted Richmond Hill auto glass company that carries OEM glass and offers flawless workmanship.
Aftermarket Auto Glass Repairs
This type of glass is not manufactured by the original equipment manufacturer. Instead, it is made as a copy of the original by a third-party company. While it can be a more affordable option, it may not always be the same quality as OEM glass. Aftermarket glass fit and finish may not be as precise or conform to exact specifications as the original glass. Leaks, wind noise, and other issues may impact its effectiveness. Unfortunately, aftermarket glass may not offer the same level of UV protection or impact resistance as OEM glass, which could make it less safe in an accident.
Specialty Windshield Repairs
True to its name, specialty auto glass is fabricated for specific vehicle applications. It's designed to be stronger, more durable, and much more resistant to impact than regular auto glass. Specialty auto glass can come with built-in heating elements, shatter resistance, UV protection, privacy & polarized glass, and more. Specialty glass can be a superior option if your car requires a specific type of glass. However, it may come with a higher price tag than OEM or aftermarket glass.
Ensuring Quality Auto Glass Repair
To conclude, the quality of auto glass does matter when it comes to auto glass repair. OEM glass is often the best option because it is designed to replicate the original auto glass. Ultimately, it is vital to consider the quality of the glass when making a replacement to ensure your vehicle's safety, structural integrity, and longevity.
MRM Auto Glass is the clear choice for all your Richmond Hill auto glass needs. We offer premium quality products, professional installation, and unmatched customer service. Our team is dedicated to providing 100% customer satisfaction, and we stand behind our work with a comprehensive lifetime warranty. Whether you need a windshield replacement or chip repairs, MRM Auto Glass has you covered! Don't let a cracked or broken windshield ruin your day—choose MRM for reliable, hassle-free, & cost-effective auto glass replacement across the GTA.
Contact us today to schedule your appointment and experience the MRM Auto Glass difference!