Does Insurance Cover Auto Glass Repair?
Posted in Windshield Repair, on February 05, 2021
---
When you have to be out on the road every day, pushing through traffic and driving on roads of varying conditions, you need the assurance that your car insurance policy covers auto glass repair and replacement. Windshield damage can occur at any time, e.g. as a result of rapid temperature changes, flying bits of rock, hail, or storm debris. Having coverage for auto glass repair will save you from having to fork out a lot of money unexpectedly in the event of such occurrences. You could end up spending even up to $1500 on such repairs when paying out of your pocket.
Many car owners assume that their car insurance policies cover auto glass repair and replacement, but this is not always so. You need to ensure that your policy covers these types of repairs.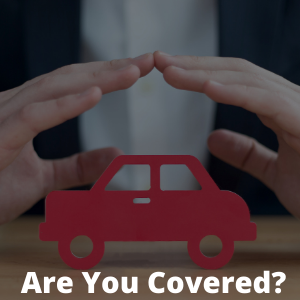 What Is Comprehensive Insurance Coverage?
First off, you need to understand what is meant by comprehensive car insurance. Comprehensive insurance helps pay for any repairs or replacements if your car is stolen or retains damage in non-traffic or non-collision accidents. It is why it is also known as 'other than collision' coverage.
Comprehensive insurance coverage is mandatory for people who are leasing or financing a car but is optional for people who buy cars in cash. It covers damage up to the vehicles' ACV (actual cash value) without the deductible amount. It also covers auto glass repair caused by vandalism, theft, civil disturbances such as riots, hitting animals, fire, falling objects, and natural disasters such as tornadoes.
However, it does not cover medical expenses, damage to the other person's car when there's a collision or stolen property from your vehicle. It also does not cover legal fees or any lost wages to you or your passengers if you can't go to work after the accident.
Full Auto Glass Coverage
It is also important to understand 'Full Auto Glass Coverage.' This extra coverage for auto glass is not mandatory; it is purchased separately. It covers damage to your car's windshield, windows and other types of glass. Sometimes, the full auto glass coverage will come with no deductibles, but most times, it comes with average deductibles of $250 to $500. Full auto glass coverage will give you peace of mind if you are worried about damage to your car's windshield or windows.
When to File a Claim for Windshield Chip Repair
Every time you file an auto insurance claim, your insurance company can increase your premium, so it is not wise to file claims for every small chip and crack that appears on your windshield. Larger or more significant claims can also result in an increase in your premium. Insurance companies may also increase rates if the claim is due to something that was in your control.
Therefore, you are better off filing auto glass repair and replacement claims for damages you couldn't prevent. Also, if the cost of repairs is higher than the deductible, you can file the claim to avoid spending a lot of money. Remember, the quicker you file your claim, the sooner you can get repairs and avoid more damage.
For quick and reliable auto glass repair, turn to MRM Autoglass. Our goal is to make your drive a little safer for you and your passengers. We have many years of auto glass repair experience, and we offer a lifetime guarantee for all our repair services.