Do I Need My Windshield Repaired or Replaced?
Posted in Windshield Repair, on September 02, 2020
---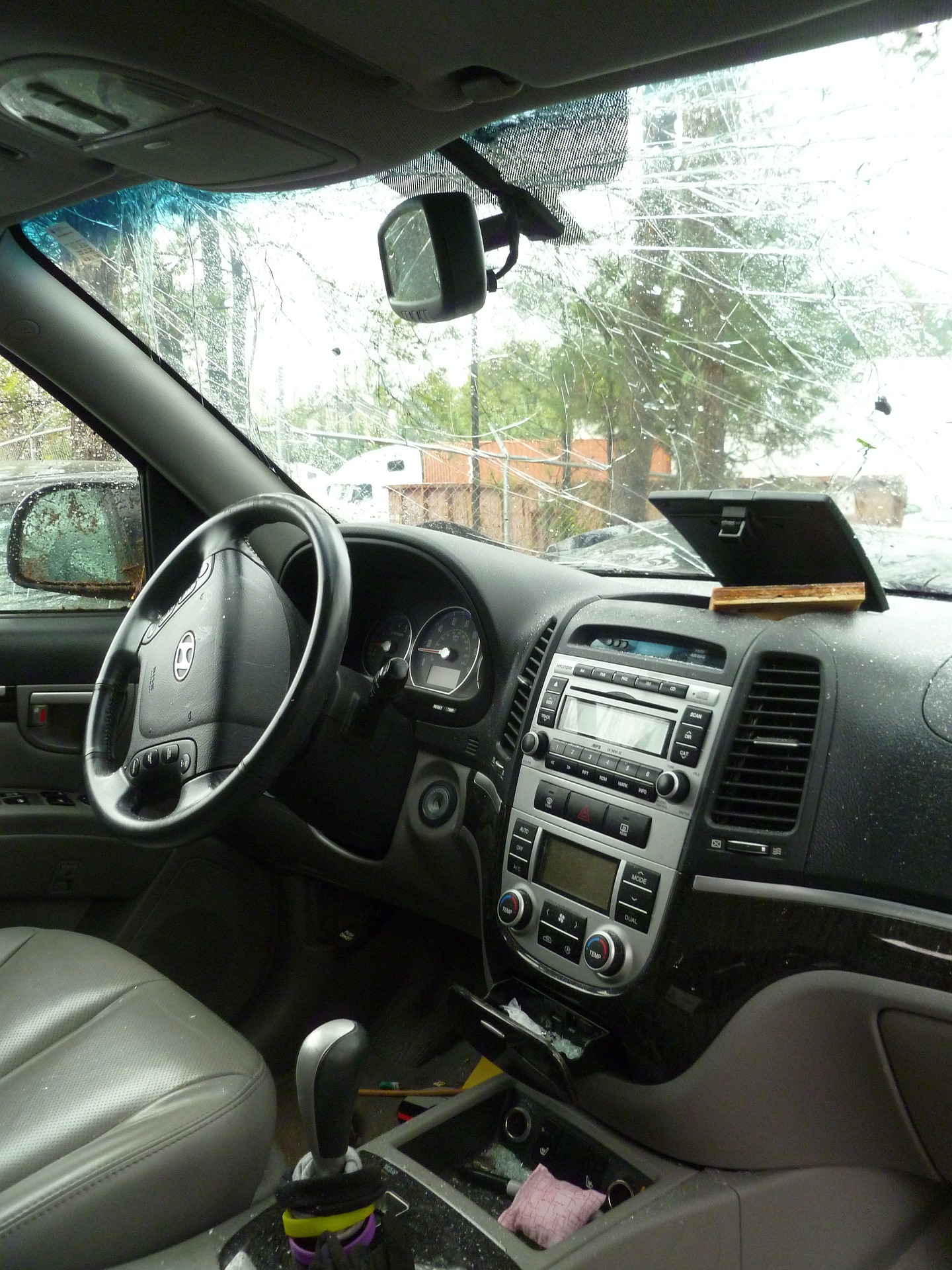 Your car's windshield is one of the most important parts of your car for both safety and visibility. However, if you experience damage to your windshield, it might be hard to determine whether you need the windshield repaired or replaced. For auto glass repair including windshield crack repair, it is important to seek professional help. Both small and large cracks and chips can compromise the safety of your vehicle and should be repaired right away. In this article, we will discuss how to know if your windshield damage requires repairs or a full replacement.
When Do I Need to Repair My Windshield?
If you notice a small crack or chip, you may be able to repair the windshield without needing to do a full replacement. If the crack or chip is quite small and did not penetrate through the glass, it can likely be fixed with a simple repair. However, you will need an expert opinion to ensure that the damage gets repaired appropriately. No matter what the extent of the damage, you should repair your windshield as soon as you notice the damage. If chips or cracks are left without being repaired, they can expand due to changes in temperature or the vibration of the vehicle and it can cause more serious damage.
Repairing a windshield is a quick and easy process that can take less than an hour. The repair process first involves removing any shards of glass and cleaning the windshield. Then, the technician will remove the air in the chip and inject a liquid resin that will harden to fill the crack. The crack will then be polished, and your windshield will look good-as-new!
When Do I Need to Replace My Windshield?
If your windshield has experienced extensive damage, such as a large crack or chip, you may need to replace the windshield. This is especially true if the damage is on the driver's side of the vehicle and is obstructing visibility; you will likely need a full replacement. Thankfully, the replacement process is also quick and easy. A technician will be able to replace the full windshield and completely restore the safety of your vehicle. Unlike repairing a windshield, replacing the windshield will ensure that the integrity of the glass is completely restored. A repaired windshield will always be slightly weaker than a brand-new windshield.
MRM Auto Glass for Windshield Repairs and Replacements
At MRM Auto Glass, our team of technicians provides auto glass repair services to the Greater Toronto Area. Whether you are looking for windshield crack repair or windshield replacement, MRM Auto Glass provides quick and professional services. Our mobile service makes the repair and replacement process easier than ever. Our team will come to you, at home or on the road, and repair or replace your damaged windshield in no time. For more information on any of our services or to book an appointment, contact our team today at 905-868-9399.