Common Reasons Drivers Need Auto Glass Repair
Posted in Auto Glass Repair, on October 19, 2022
---
There are many factors to consider while driving, so it's common for vehicle owners to look past a minor chip or crack on their auto glass. The glass fitted to your vehicle is much tougher than you may think. However, if you fail to schedule an auto glass repair when you notice these small damages, it can lead to you needing to schedule a windshield replacement. Common reasons drivers need auto glass repairs are window pitting, significant temperature changes, or car accidents. At MRM Auto Glass, our experts highly recommend repairing your windshield as soon as possible to avoid further damage.
Continue reading for common reasons drivers need an auto glass repair.
Window Pitting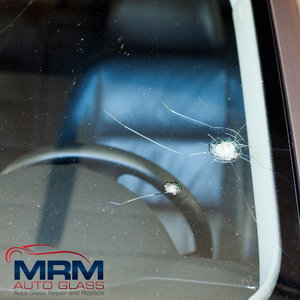 Whether driving on backroads or busy highways, there's no way to escape rocks and debris from damaging your car. Window pitting occurs when particles on the road, like sand, dirt, tree branches, gravel, or ice, regularly impact your windshield while driving. If you're constantly dealing with particles hitting your car, it can make the driver's view less clear and possibly distort your vision while driving. When you first notice that your windshield has been damaged, it's critical that you schedule an auto glass repair before the problem gets worse.
Drastic Temperatures
As the colder weather approaches, it's more important than ever to ensure that your windshield is free from any chips, cracks, or damages. When temperatures drop, the windshield glass contracts and become smaller. If there are any cracks in your windshield when temperatures get cold, the contraction will cause the crack to expand and lead to further damage. In addition, many people tend to turn their heat on full blast to defrost their windshields. However, putting your heat on the highest setting while it's freezing cold outside may not be the best idea. When the temperature on the inside and outside of the car is significantly different, it adds pressure and expands the auto glass. To ensure your vehicle is free from any damages, it's essential to get your auto glass repaired by a team of professionals. At MRM Auto Glass, we provide efficient auto glass repairs for all types of cars, including luxury vehicles.
Car Accidents
Even if you consider yourself a safe and experienced driver, car accidents can happen to anyone on the road, no matter what car you drive. Destruction of windshields typically occurs from extensive pressure on the auto glass due to the bent frame, and in a serious accident, the impact alone can result in needing a windshield replacement. High-impact accidents cause terrible damage to auto glass due to the force exerted on another vehicle or object. Although, even minor accidents can result in cracks in your windshield, especially if the auto glass already has preexisting damage.
If you experience any harm to your auto glass, you must repair or replace it immediately. Thankfully, at MRM Auto Glass, we offer emergency mobile assistance for your vehicle if it's unsafe to drive. Our team of professionals will come to you and make the necessary repairs in less than an hour.
Expert Auto Glass Repairs & Replacements
At MRM Auto Glass, we have decades of experience replacing and repairing auto glass on all vehicles, including luxury cars. Our team of professionals offers one of the most comprehensive warranties in the industry and the lowest price guarantee on all windshield repairs and replacements, so you can rely on us to effectively repair or replace your windshield.