How To Avoid Needing A Windshield Repair In Vaughan
Posted in Windshield Repair, on May 19, 2022
---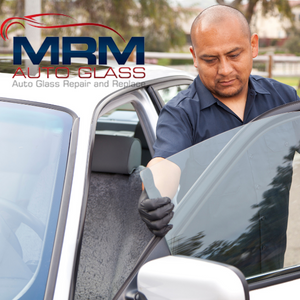 Broken-in car windows are an experience no driver ever wants to go through. It can be a scary experience, especially while driving on the highway. But how exactly do car windows get broken in? And what can you do to prevent your car windows from being broken into and requiring a windshield repair in Vaughan? First and foremost, we want to make sure that you're safe. Car burglaries can be unsettling. If you ever find yourself in a situation where your car's windows are busted, either pull over or drive to a safer place and contact the police. Then promptly google 'auto glass repair Vaughan' or 'auto glass repair near me' and get in touch with MRM Auto Glass. Thankfully, it's possible to prevent your vehicle from getting broken into by taking extra precautions. Here's how you can avoid car break-ins.
How To Prevent Broken-in Car Windows
Keep Belongings Out Of Sight
It's common to hide valuables out of sight to prevent car break-ins. However, to be cautious, one should keep all belongings, valuable or not, out of plain sight. A car burglar does not know what's inside that shopping bag unless they break into your vehicle! Ensure that all valuables and possessions are safely out of sight in the trunk or glove box to prevent broken windows and stolen items. Or, take these items out of the car with you.
Don't Leave Your Car Running And Unattended.
Let's admit it. All of us may have left the car running & unsupervised to run a quick errand to get a forgotten wallet or pick up something from the gas/convenience store. However, this puts us at risk of car burglaries as a thief may be waiting for just such an opportunity. An unlocked and unattended car is an open invitation for a break-in or vehicle theft. Always turn off the car and never leave it unlocked, even for a few seconds. A few seconds is all it takes a thief to steal that mobile or laptop in your car! The bottom line—Never leave your car running and unattended.
Invest in an Anti-burglary Device
Take your protection to the next level and invest in a state-of-the-art anti-theft device.
A wide array of preventive devices is available, from car alarms, steering locks, and glass break detectors to car-disabling locks. Combining one or more of these anti-theft gadgets can help prevent potential car break-ins or burglaries.
Park in a Well-lit and Populated Area
Parking your car in an isolated, dark street is risky. There is a high probability of a break-in with no one around. Besides, burglars love the dark! It is best to park in a place with people around and in a well-lit area with abundant lighting.
The Last Word
While we can take all precautions, we cannot control everything. Life happens. So, if you find yourself the victim of a window break-in and need auto glass repair in Vaughan, choose the experts at MRM Auto Glass. Even if the window glass is not completely shattered, it can't be repaired. Don't take any risks—a broken side window must be replaced, especially if the windshield is also compromised. At MRM Auto Glass, you can be assured of certified and trained technicians with the highest quality parts and workmanship. Connect with us today for fast, flawless, and affordable auto glass and windshield repair in Vaughan.