4 Ways to Protect Your Windshield This Spring
Posted in Windshield Repair, on April 12, 2021
---
As spring approaches, it's essential to be aware of the impact it can have on your car's windshield and the steps you can take to help protect it. Having a damaged windshield can be very dangerous and costly to repair, so it's best to avoid any damage to your windshield in the first place. MRM Auto Glass Repair and Replacement provides windshield crack repairs and replacements and general windshield repairs in Markham. Read more below on how to prevent your windshield from getting damaged and the steps you can take.
Drive Carefully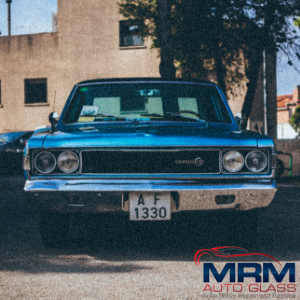 One of the best ways to protect your windshield is to drive carefully and extra precautions on the road. One of the most common reasons for windshield damage is through accidents and collisions on the road. These accidents are always due to driver collisions and involve running into walls, wildlife, buildings and more. By driving carefully with full awareness of your surroundings, and within the speed limit, you can help to protect yourself and your vehicle.
Park in the Shade
During the spring and summer, one of the other common ways windshields get damaged is by hot outdoor temperatures during the summer and sudden temperature swings during the spring. If a car is left out in the sun for a long time and then brought into a cooled garage, this can cause stress to the windshield and lead to stress cracks along with the windshield. The best way to prevent these cracks from occurring is to park during the shade whenever parking your car outside.
Replace Wipers
Car wiper blades should be replaced on a car about every six months, depending on the frequency of use and season. By not replacing car wiper blades after their typical lifespan, the blades can cause stress to the windshield and further damage. In addition to added stress, they can also lead to discoloration and damage to the windshield's exterior, which can make it difficult to see through. Doing regular wiper blade replacements can go a long way in ensuring that your windshield is protected.
Get Small Windshield Chips and Cracks Fixed Right Away
One of the most important ways to maintain your windshield and to ensure the protection of your vehicle and passengers, it's essential to fix small windshield chips and cracks as soon as they occur. These chips and cracks can cause structural issues to the windshield's integrity and lead to the windshield easily shattering in the event of a collision or accident. Also, untreated small cracks and chips can also lead to much bigger damages which will be more expensive to fix, and the whole windshield may need to be replaced. If you have a windshield crack, contact us at MRM, and we can provide quick, cost-effective and mobile windshield repairs.
Windshield repairs can be costly and time-consuming, and it's best to be proactive in ensuring that your windshield is protected. Following the steps above, you can help maintain your windshield and avoid having to do a total replacement. If you have small chips or cracks on your windshield, contact us at MRM, and we can provide a quick and efficient windshield repair for you!